Is Your Heart Healthy
Book an appointment with
Best
Cardiac Surgeon
In Nashik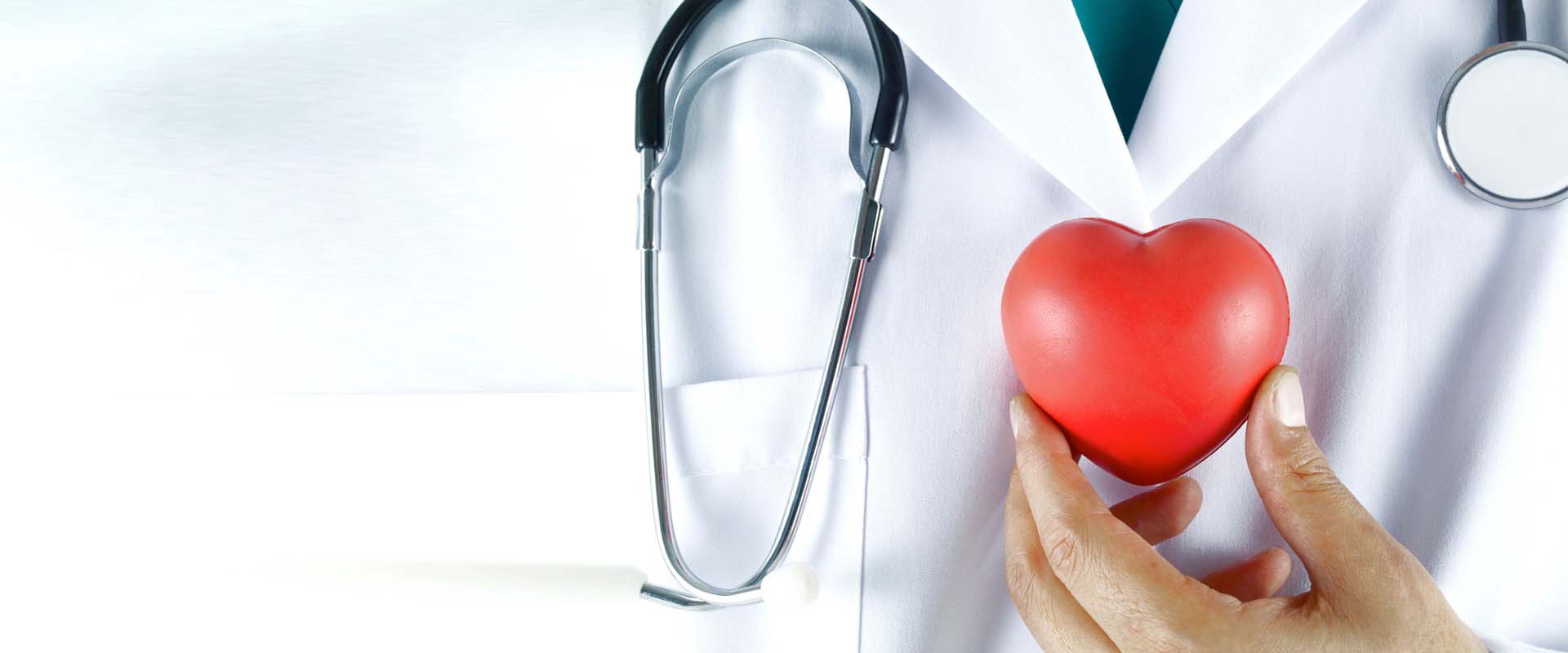 Dr. Rahul Kaiche
HEARTBEAT
MATTERS
YOUR
Dr. Rahul Kaiche - Best Cardiac Surgeon in Nashik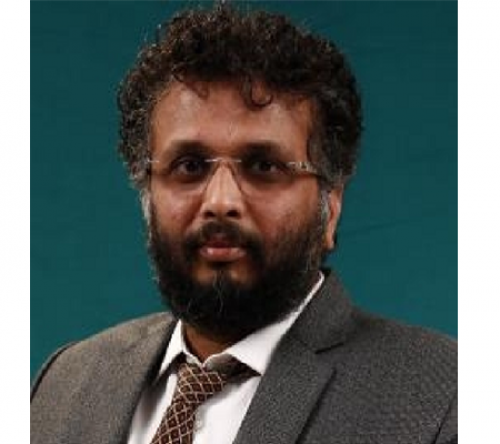 Dr. Rahul Kaiche has been working diligently for the last 2 decades and has become the best cardiac surgeon in Nashik based on his expertise and reputation for performing procedures with a high success rate. He has successfully treated more than 8500 paediatric and adult cardiac diseases patients, as well as more than 200 patients with heart function less than 20% ejection function, with a success rate of more than 99.44 percent. He has successfully performed multiple cardiac surgery in Nashik, with a 99.44 percent overall success rate in the CABG group. He is dedicated to his profession and always gives it his all.
Dr. Kaiche has worked with some of the world's greatest hospitals, including Kings College London, the John Radcliffe Hospital in Oxford, and the Austin Hospital in Melbourne, making him the best cardiac surgeon in Nashik. For his contributions in the sector, he was also awarded the Dr. Vasantrao Gupte Memorial Service Award (2011) and the Maharashtra Bhushan in 2011 by the Social Welfare Trust Mumbai. He has also contributed to society by striving to improve the lives of rural people and Adivasi. He is the Director of Shri Gurudatta Shikshan Prasarak Sanstha Karanji, Dist Nashik, an educational trust for Adivasi and rural kids.
Total cases more than 8500
1) CABG : 6482
2) Valve cases : 1890
(MVR, AVR, DVR,with or without
TV repair, valve with CABG,valve with Tumor,
Bentall procedure, redo valve vases)
3) Tumors (2 cases Redo) : 18
4) Congenital anomaly : 103
5) Myomectomy : 7
EUROSCORE-II :-0.5 to 61
Average is 3.77
It is risk stratification score which indicates actual mortality.
Mortality:-
CABG group- 0.72% (6482 cases) which includes CABG with poor EF( less than 20%) and patients with high creatinine.
Other group( open heart surgeries)- 1.3%.
Ejection Fraction:-
35% patients(2268)had normal EF.
52% patients(3370)had EF 30% – 50%.
12% patients(777)had EF 20% – 30%.
1% patients(65)had EF less than 20%.
Arterial Grafts:-
71.49% had arterial grafts (LIMA, RIMA, Radial, LIMA RIMA "Y" graft and LIMA Radial "Y" graft).
Maximum grafts 6 with average grafts 2.89 = 3
Renal Function:-
9.6% patients(622) had creatinine clearance less than 50.
1.3% patients(84)had creatinine clearance less than 30.
Also done 74 Kidney transplant( live and cadavaric) in 4 hospitals in Nashik.
Done 87 pts with endarterectomy – LAD majority, 2nd common is RCA-PDA Less common only 4 pts OM
LAD endarterectomy with vein patch on arteriotomy and LIMA to LAD graft. Total 4 grafts LIMA RIMA Y. All vessels 1mm size.
Endarterectomy is taking out calcified plaques which have 100% blocked coronary arteries. Most surgeons leave the artery without grafting or they graft without vein patch. I have developed this technique where I put vein patch, it's like creating neointima so chances of graft thrombosis is decreased. Looking for sponsorer so I can CT angio of this pt in post op period to know patency of grafts.
Blogs

When it comes to heart surgery, people often search for the best cardiac surgeon in Nashik but the better way...

It's not uncommon to be depressed. Most people will struggle with depression at some point in their life. But, can...
Testimonials
RISHIKESH DRONACHARYA
2022-11-08
Thanks to Dr.Rahul Kaiche and his team for their great effort and support to patients. Very caring and supportive staff of sahyadri Hospital. My father is very happy and satisfied with Dr. Rahul Kaiche's treatment.
yogesh choudhari
2022-11-05
Best Doctor.....God blessed you doctor Rahul kaiche #sahyadrihospital
My father was admitted to Sahyadri hospital a few days ago. There he underwent bypass surgery successfully. Dr.Rahul Kaiche sir performed this operation successfully. Thank you very much to him and the entire staff for that.
Hi , My Father got Heart Attack on 10th Oct,2022. Balloon Plasty being done on 10th Oct itself. Father had 100% calcified blockages in two main arteries and one more blockage of 75%. We consulted almost 10 Cardiac surgeon before taking final call for bypass(CABG), reason being taken so much of time and different consultation was that my father is of 77 years of age and he was at risk. I don not want to add more risk to his life. One of the cardiologist suggested that he will do the Angioplasty but none of the other doctor suggested the same because the calcification was too much and normal Angioplasty would not be of any help, IVL was one of the option but of no guarantee. I consulted doctors from Mumbai, Thane, Pune, Delhi ,Gurgaon, USA, everyone suggested CABG is the only effective solution. I zeroed down to CABG, then question came from where ? Again suggestion came go to metro cities like Mumbai,Pune,Banglore etc .... since my father was not in position to travel and at the same time he got UTI and enlarged prostate. SO I decided, to get it done locally in Nashik, Since during Angioplasty I already came in contact with Dr. Rahul Kaiche at Sahyadri Hospital so I went ahead with him. The best part of him is ,he is a quick decision maker , before operation he informed me about the procedure and associated risk ( which in any case all surgeries have).On 26th Oct,2022 CABG being performed by him successfully and on 31st Oct,2022 my father got discharged. Before procedure I was worried ,if I have taken right decision or not and I told Dr.Kaiche my father is in your hand ,he smiled and said have faith in god. But honestly, I will say for us he acted as god .He is very skillful and confident Surgeon.He never does false promises or misguides you . He is very straight forward person and this is the best part of him. If your patient is under him I will say he is in safe hand. I really thank him from bottom of my heart and wish him to continue the great job.
Indeed Dr. Kaiche is a eminent doctor in varied spheres of cardiac sugery. His clinical and sugical competence has always stood unchallenged. A boon of God to patients, Kaiche Sir has performed remarkable surgeries, including one on our family member in the recent past. May God bless him with abundance of prosperity and happiness.
You are right Mr. Ajay Deokar. No. 1 in Maharashtra
93HIMANSHU INGALE
2022-10-22
Best surgeon in sahiyadri hospital very helpful
पेंशटला चांगल्या प्रकारे ट्रीटमेंट मिळाली
Kalyani Jadhav
2022-10-21
Excellent surgeon ever.......
Its a very great experience in Sahyadri hospital. Best Services I ever seen for any Hospital. And Genuinely thanks to the Dr. Rahul kaiche. Sir. Can't thank you enough for your serving for the people. One of the Best surgeon for cardiac treatment. Highly recommended. You dont need to go anywhere like mumbai and pune for the Cardiac treatment as all the facility is available here in Nashik only. Special thanks to dr. Kalyani Jadhav for your guidance and kind nature and helping us throughout. Dedicated and well managed Staff. Thank you so much sahyadri Hospital.