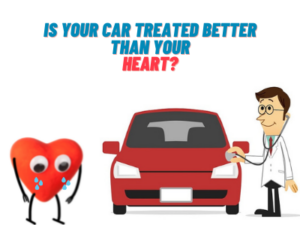 "Proper care and maintenance of your heart is crucial to prevent high blood pressure and possibly heart disease later in life," says Dr. Rahul Kaiche, the best cardiac surgeon in Nashik. Similarly, to a car engine, our hearts are the engines of our bodies. You would take excellent care of your car's engine; it's time you did the same for your body's engine."
Three Steps to Maintaining a Healthy Heart
For appropriate heart maintenance, everyone should concentrate on the following three components:
Appropriate fuel
Correctly fuelling your car decreases carbon build-up in the engine similarly good diet reduces the quantity of cholesterol in your bloodstream. At, lunch and dinner, limit your fat and cholesterol intake by eating a half plate of fruits and vegetables.
Exercise regularly:
If you parked your vehicle in the garage and never drove it, it would not start correctly when you needed it. The same is true for your body. Aim for a heart rate of over 100 beats per minute for 45 minutes each day. Another fantastic aim is to walk 10,000 steps per day.
Appropriate downtime
Your body, just like your car, needs the appropriate amount of rest. Attempt to sleep for at least eight hours each night. If you don't receive the recommended amount of sleep, your heart rate will increase and your blood pressure will remain elevated. This increases your chances of developing heart disease or, even worse, having a heart attack.
These three easy tips lead to a healthier, happier heart and can help your body's engine i.e. your heart last longer.