Dr. Rahul Kaiche - Best Cardiothoracic Surgeon in Nashik
Dr. Rahul Kaiche is the best cardiothoracic surgeon in Nashik and has successfully been able to create an impact on people's mind as the best doctor performing cardiothoracic surgery in Nashik.
Dr. Rahul Kaiche has completed his M.B.B.S. from Grant Medical College, Mumbai in 1993. After which he completed his M.S. (Gen.Surgery) from Nair Hospital, Mumbai (1997) and stood first in academics. He did MCh in Cardiovascular Thoracic Surgery from Mumbai University, K.E.M. hospital (2000) where he was awarded a gold medal. Dr. Kaiche has worked with some of the best hospitals in the world, including Hinduja Hospital in Mumbai, Kings College London, John Radcliffe Hospital in Oxford, Austin Hospital in Melbourne, Rajebahadur Hospital and Wockhardt Hospital in Nashik, Sai Baba Superspeciality Hospital in Shirdi, and Ashoka Medicover Hospitals in Nashik.
It was Dr. Kaiche's thirst for excellence that took him to John Radcliffe Hospital Oxford, Kings College London & Austin Hospital Melbourne to acquire new skills in modern technology in heart surgery. Dr. Kaiche has performed highly sensitive and super-specialized CTVS procedures like Total Arterial Grafting on beating heart; Aortic Surgeries with Stentless Aortic Value Replacement; Surgery for left Ventricular Failure (LVAD)Insertion and Remodeling Procedures ) as well as paediatric Cardiac Surgeries.
Dr. Kaiche has successfully performed numerous heart and cardiothoracic surgery in Nashik post his establishment, he has successfully performed 8500 surgeries with 99.4% success rate.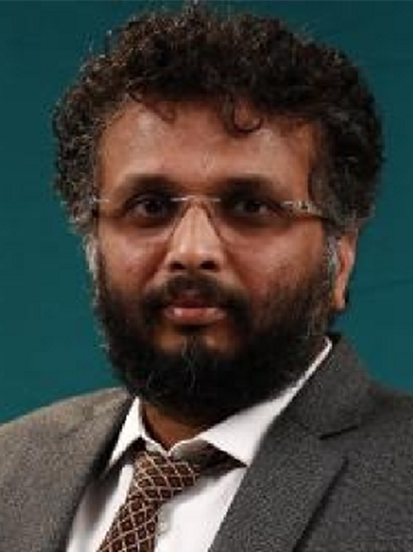 Education
MBBS – Grant Medical College, Mumbai 1993
MS – General Surgery – Nair Hospital, Mumbai 1997
MCh – Cardiovascular Thoracic Surgery from Mumbai University, K.E.M. hospital (2000) where he was awarded a gold medal.
Experience

Hinduja Hospital, Mumbai (2001).
Rajebahadur Hospital Nashik (2006-07).
Sai Baba Superspeciality Hospital, Shirdi as an honorary consultant (Wednesday) (2006-2017).
Wockhardt Hospitals Nashik, (2008-2017) as a Cardiac Surgeon in Nashik.
Ashoka Medicover Hospitals, Nashik, (2018- 2020).
Sahyadri Hospital As Director Cardiovascular Surgery till date.
Overseas Experience

Kings College, London (2001-2006).
John Radcliffe Hospital Oxford
Austin Hospital, Melbourne
Awards
1. Dr. Vasantrao Gupte Memorial Service Award (2011). As per rule, it is given after 10 yrs successful practice but on public demand, this award was given to Dr. Rahul Kaiche.
2. MAHARASHTRA BHUSHAN in 2011 by Social welfare trust Mumbai.
3. Suvichar Gaurav 2016 by Suvichar Manch Nashik received in the hands of Ex Aviation Minister Mr. Praful Patel.
4. Felicitated by The Economic Times group on world heart day in Sept-2017.
5. 'The Luminaries', award by Divya Marathi Group on April-2018
Research & Publications
Dr. Rahul Kaiche has numerous National level scientific paper presentations and 2 International publications, one out of which is a multimedia manual for the trainee cardiac surgeons titled "Use of Radial Artery in Coronary Revascularization" Published in the highly respected, European Association of Cardio-Thoracic Surgeons (EACTS).
Social work
1. Dr. Kaiche is also a Director of Shri Gurudatta Shikshan Prasarak Sanstha karanji, Dist. Nashik, that works for the welfare of the Adivasi and rural educational foundation.
2. Vice-President of Shri Gurudattatreya Devasthan, Karanji, a religious institution that guides rural people and Adivasi students on issues such as education, health and hygiene, Indian cultural customs, and so on.
Salient features of the work done through Shri Gurudatta Shikshan Prasarak Sanstha.
1.Managing five branches in rural locations with 1800 students receiving a quality education
2.The branches are well-equipped with the most up-to-date learning resources, such as computers, LCD projectors, scientific labs, and local and international sports facilities.
3.Fees of any kind are not charged to any student. Entire education is provided free of charge.
4.Free bus service is offered to students.
5.Shri Gurudatta Shikshan Prasarak Sanstha's schools have a total of 976 Adivasi border students.
6.All students are expected to undergo a free medical examination. They are given all of the medical assistance they require.
7.Students are guided in establishing scientific temperament and self-employment life skills.
Work is done through Shri Gurudatta Devastan
1.Guidance is given to students and villagers in religious and spiritual matters.
2.Every month, social activities such as Navchandi Yadnya, Navaratri, Dipavali, useful rituals, Akhand Harinam Saptah, and so on are organised.
3.A goshala is run for taking care of the cows.
4.Every day between 12.00 and 5.00, devotees are provided free food in the form of Mahaprasad.
5.The Sanstha has conducted tree plantation and tree protection programmes.
6.On religious festivals such as Datta Jayanti and Mahashivaratri, I along with my team organise a free medical checkup camp.
7. To increase villagers' involvement and to establish a rapport with them their birthdays and other occasions are celebrated. All the above-mentioned activities are regularly carried out sherely with the feeling.
Dr. Rahul Kaiche Introduced the concept of fast-tracking in cardiac surgery in 2007 in north Maharashtra, Nashik. The patient can walk the next day and is discharged on the fifth day of surgery.
The one and only surgeon in North Maharashtra, to perform bypass surgery (MIDCAB) with 3-5 inches incision through 2 ribs.
99% CABG done beating heart.
Operated on a 42-year-old male with only 7% Heart Function with total arterial grafting on beating heart.
The first-ever and only surgeon to perform a rare case of Total Arterial grafting on a 13-year-old boy for Tripple vessel disease.
He has successfully operated on more than 200 patients with heart function less than 20% ejection function with more than 99.5% success rate
Performed successful cardiac surgery on a rare case of multiple (27) cyst (Hydatid) in cardiac muscle.
The only surgeon in North Maharashtra to use two mammary and Radial arteries in CABG.
Successful cardiac surgery on 1.25 Kg neonate/infant (23 days).
Valve replacement by Maze procedure to regularize the heartbeat.
He has operated on more than 12 patients with renal failure and dialysis dependant with a 100% success rate.
He has performed more than 8500 + successful paediatric and adult cardiovascular surgeries. Therefore, is also considered the best cardiothoracic surgeon in Nashik
Specialities in Heart Surgery
Coronary artery bypass surgery called coronary artery bypass grafting or CABG is a treatment for patients with coronary artery disease.
Minimally invasive surgery offers patients several benefits such as smaller incisions, faster recovery times, reduced pain, and scarring.
Adult congenital heart disease are the defects from birth that affect the normal functioning of the heart.